The Digital Earth Flood Event Explorer
The Digital Earth Flood Event Explorer integrates workflows, methods and data from multiple sources and computational platforms and enables scientists and stakeholders to investigate processes and controls of flood events from a more holistic view. It provides insight into floods along the process chain event generation, evolution and impact. It gives answers to questions such as:
How does precepitation change under a changing climate?
Why are certain flood events more destructive than others?
How does a flood event impact the marine enviroment?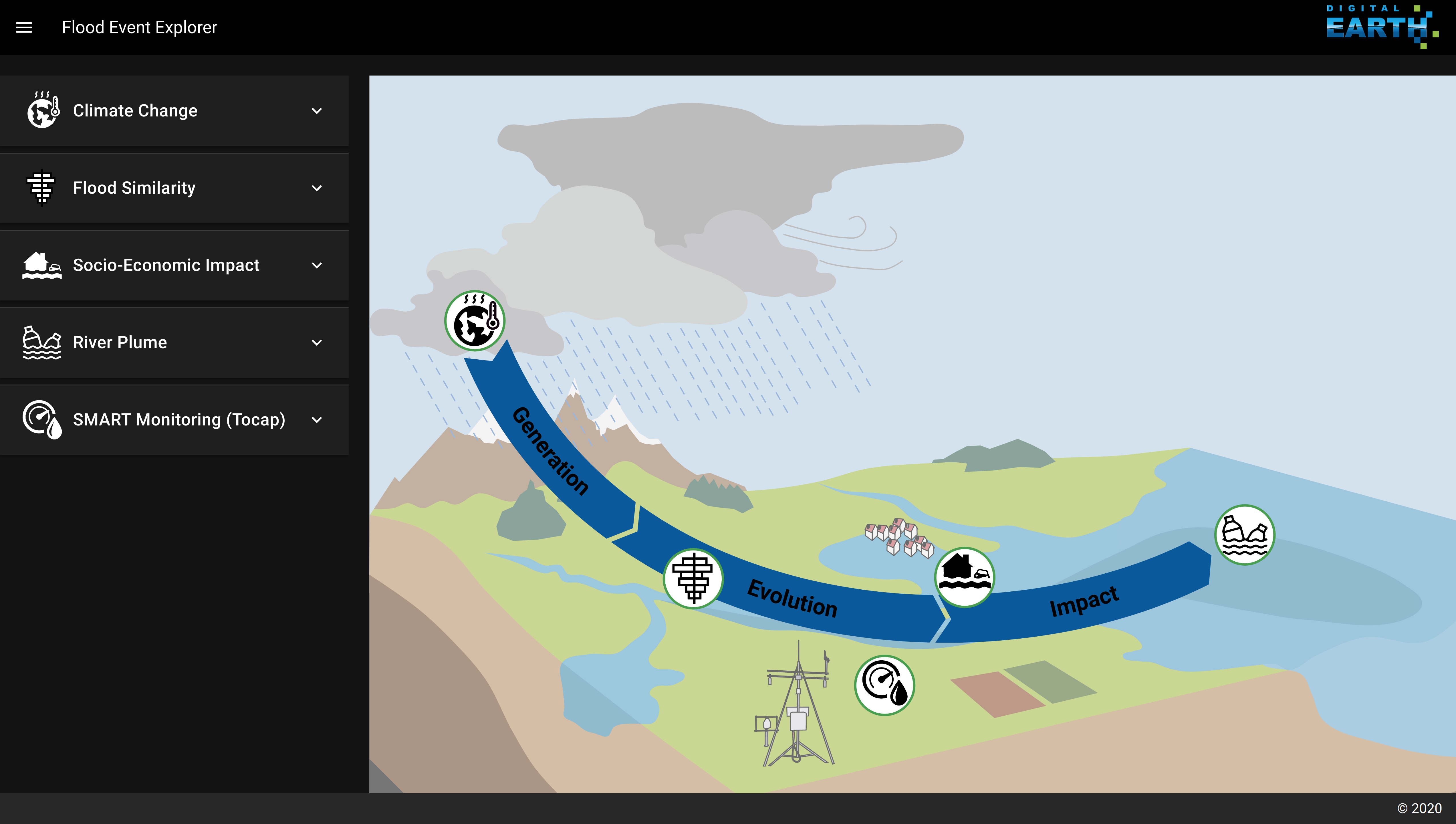 Workflows of the Flood Event Explorer
The Digital Earth Flood Event Explorer provides the following five scientific workflows under one roof:
Links