D i g i t a l _ E a r t h
Sustainable Collaboration
The key strategy in WP 3 was to establish necessary governance structures across the centres that allowed for the exchange of services between the centres, while adopting the same standards, and allocating new IT-solutions for data management and data science, avoiding double investments and double efforts. This made the technical platforms collaborative on the long run (IP-networks, VPN, authentication AAI, web-service standards, Software as a Service, scalable storage and processing services).
Within Digital Earth the thematic Seed Groups (SG) were established promoting all efforts of Digital Earth and monitoring the requirements for continuity.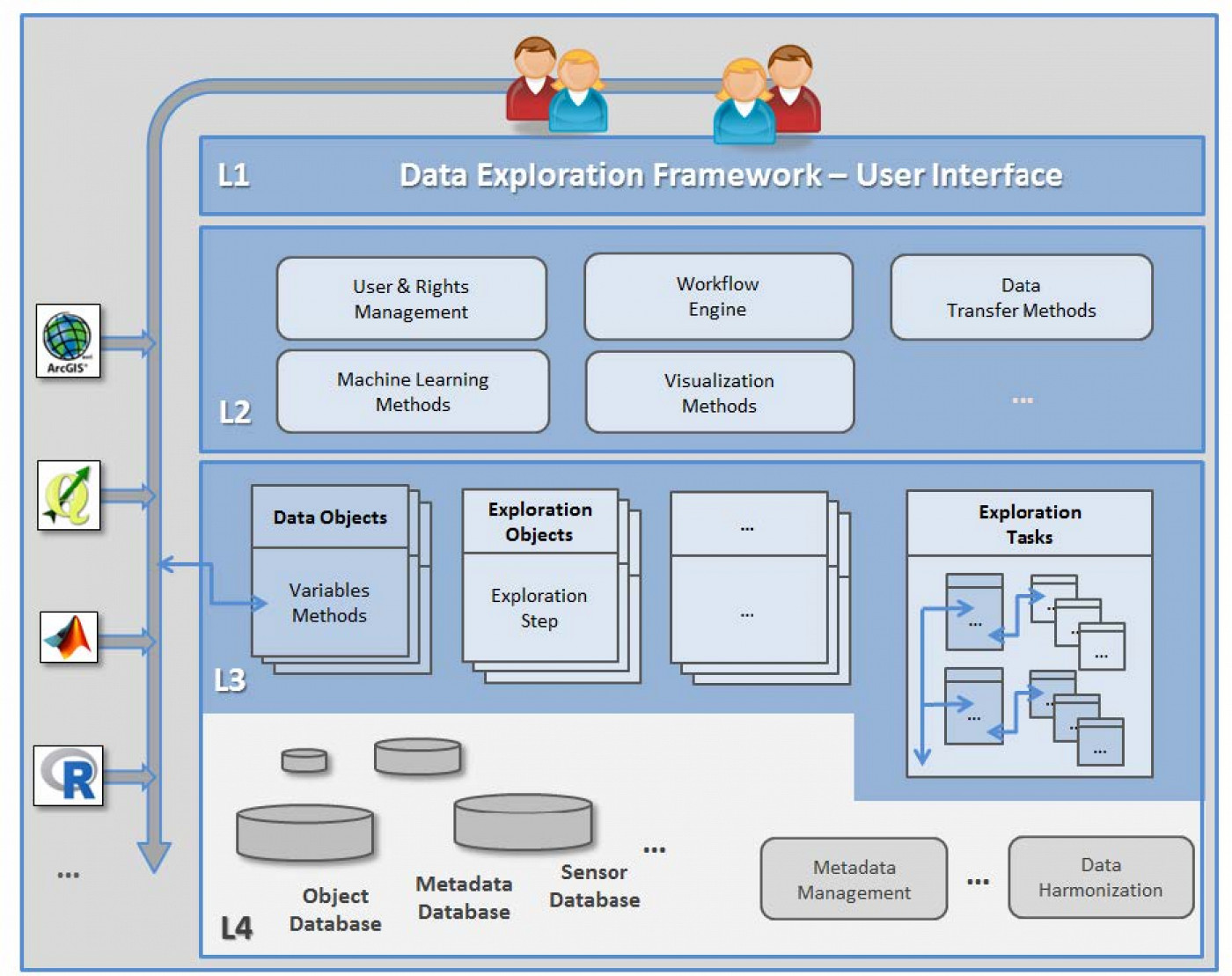 Figure 1. Preliminary software concept that will be further detailed in Digital Earth, with layers 1 to 3 being key components of the project. Layer 4, the hard- and software side of data management, will mainly be dealt with outside Digital Earth.
Tasks within WP3:
Task 3.1 Establish structures and strategies for joint data driven science within E&E and other partners [HZG, AWI, FZJ, GEOMAR, HMGU, GFZ, KIT, UFZ]
Task 3.2 Develop collaborative framework for operating technical platforms [AWI, HZG, FZJ, GEOMAR, HMGU, GFZ, KIT, UFZ]
Task 3.3 Foster innovation for societal benefits [HZG, AWI, FZJ, GEOMAR, HMGU, GFZ, KIT, UFZ]
Task 3.4 Software architecture-concept for Digital Earth and beyond [HMGU, AWI, FZJ, GEOMAR, GFZ, HZG, UFZ]